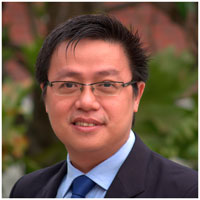 DR. LEE CHEE SIANG
BSc.(Hons) Genetics, MSc.Guidance & Counseling, MSc. Human Resource Development, PhD Holistic Wellness Counseling
REGISTERED COUNSELOR/ COUNSELING SUPERVISOR/ DIRECTOR
BACKGROUND: A Registered Counselor (KB, PA) with more than 25 years of experience. A holistic wellness practitioner in Malaysia for more than 10 years.
EXPERTISE: Holistic Wellness Counseling, Employee Wellness Program (EWP), Employee Assistance Program (EAP), Organizational Consultation, Assessment & Customized Intervention, Critical Incident Stress Management, Psychological Intervention for Adolescents, Adults, Couple & Family, Supervision & Teaching.