Our
Approaches
TURNING POINT INTEGRATIVE AND INNOVATION APPROACHES
At "Turning Point", our professional team believed in an integrative and innovative modality approach towards holistic wellness. We support you and your organization by incorporating not only to the need of intervention on major psychological distress and disorders, but also the need to integrate prevention activities such as wellness and others health related programmes.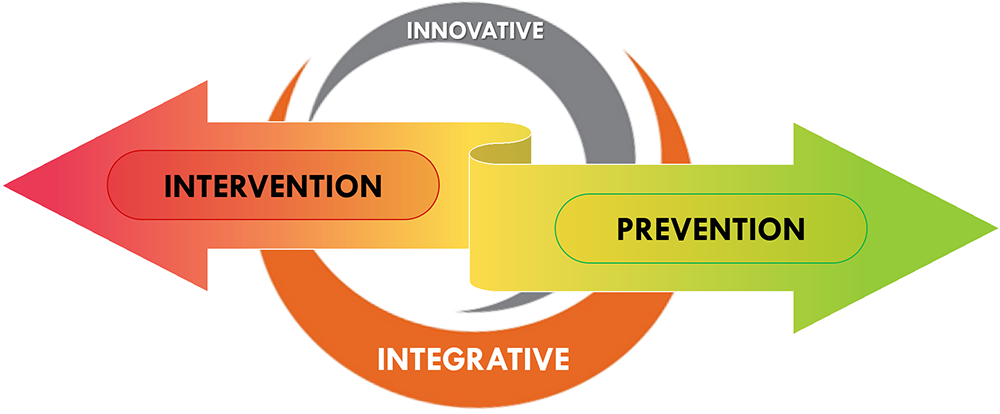 INTEGRATIVE APPROACH:
Focus on Holistic Wellness Education & Counseling, Wellness Coaching (Fitness, Diet, Weight loss, Financial, Comprehensive Relaxation etc), Life Skills Training, Life Coaching, Strength Based Therapy/Coaching, Evidence-Based Cognitive & Behaviour Therapy, Psychoeducation, Psychological Assessment, Stress Reduction & Management, Group Therapy,Transition Support, Crisis Management, Loss and Grief Coping etc
INNOVATIVE APPROACH:
Incorporate various creative and alternative therapyskills such as Art Therapy, Dance & Movement Therapy, Play Therapy, Sandplay Therapy, Clay Therapy, Drama Therapy, Psychodrama, Aroma Therapy, Mindfulness Training, Solution Focused Therapy, Narrative Therapy, Dream Analysis, Hypnosis, Inner Child Therapy, Neuro-Linguistic Programming (NLP) etc

This approach support in enhancing your overall well-being and development through three areas:
1) RELATING TO ONESELF
Enhancing our self-awareness and mindfulness for breakthroughs in unleashing the unlimited power of the mind (conscious and subconscious) to achieve a balance SELF (Physical, Thought, Emotion, Behavior) with high EQ and attain integrated wellness.
2) RELATING TO OTHERS
Enhancing our people management skills through effective and in-depth communication (verbal and non-verbal).
3) RELATING TO LIFE CHANGES
Enhancing our self-resiliency and openness in accepting changes in our life, with positive vision of the future.