Counseling and Psychotherapy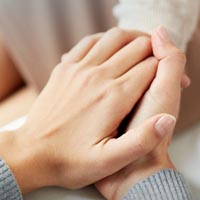 In our fast-paced lives, we may face a situation, problem or crisis which makes us and our love one feel stress, worried, anxious, angry or confused. Turning Point's psychologists, counselors, hypnotherapists, social workers, life/ wellness coaches, drama therapists, play therapists and other creative approach therapists have the professional training, experience and expertise to provide counseling and psychotherapy for various types of issues:
For Children and Adolescents (6 years old and above)
Adjustment Issue
Emotional Management
Stress Management
Developmental Disorders (Asperger, Autism, Slow Learner etc.)
For Adults
Overall Wellness
Self- Esteem Building
Personal Growth
Career Counseling
Stress Management
Anger Management
Grief and Loss
Sexual Related Issue
Psychological Disorders (Depression, Anxiety, Panic Attack, Schizophrenia, Addiction, Eating Disorder etc)
For Couple and Families
Interpersonal Conflicts
Marital / Family/ Parenting challenges
Financial Challenges
Intimacy Challenges

For Group/ Workplace
Behavioral Training
Mindfulness Training
Grief and Loss Coping
Conflict Management

The Counseling and Psychotherapy sessions are held by appointment basis from Monday till Friday, 11.00am to 7.00pm; Saturday 11.00am to 3pm.
With the rise in professionalism in counseling, Turning Point emphasis greatly on the professional ethics and delivery of services according to Malaysian Board of Counselors. We are the pioneer counseling center been audited and approved by the Board. Confidentiality forms a cornerstone of the therapist-client relationship.