Community Support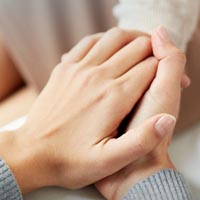 It is observed that our community may be lacking of the accurate understanding of mental health challenges. As a result, it causes delay in seeking intervention, prejudice against the individuals and sometimes making it difficult for those who have overcome their challenges to return to their family, workplace and community. Thus at Turning Point, we hope to enhance community awareness towards the important of mental well-being and self-care.
On a monthly basis, last Saturday night of the month, we conduct psycho-educational activities (talk, sharing etc) catering to the community. On-goingly, we also conduct several courses catering to the general community and also those interested to be Mental Health Helpers.
Some of these courses are:-
Basic Counseling Skills for beginners and Advance Counseling Skills for professional helpers.
Embrace Your Inner Child Program
Self-Transformation Program
In-depth Communication Program
Mindfulness Based Stress Reduction Program
Seize the opportunity now and make a choice for your child or own self development for positive transformation. Turning Point provides creative and transformational learning through talks and workshops utilizing experiential learning and artistic modality. We hope this journey will provide you greater insight for your personal transformation at the turning point of your life leading to a happy, healthy and balance work, family and spiritual life.